HOME PAGE ARCHIVE
Miscellaneous items that have been moved from our Home Page,
but which we hope may be of interest or a help
---
Some Home Page content from 2016 and previously:
Recommended Apps for your Smart Phone or Tablet
All available from Google Play and for iPhones / iPads
Bible Gateway - Read or listen to various translations of the Bible
OnePlace - A wide selection of Bible Broadcasts including some of our favourites:
From the MLJ Archive (Dr Martyn Lloyd-Jones)
Grace to You (John MacArthur)
Back to the Bible (Warren Wiersbe)
Truth for Life (Alistair Begg) (TRUTH FOR LIFE Apps also recommended)
Let My People Think (Ravi Zacharias)
The Bible Study Hour (Dr James Boice)
Renewing Your Mind (Dr R C Sproul, Sinclair Ferguson and others)

Sermon Audio.com - An even wider selection of sermons (over 1,000,000 in fact)
Check out: Geoff Thomas, Joel Beeke and more from "Sermons by Speaker"
or find sermons on any book, chapter or verse in the Bible from "Sermons by Bible"
plus whole live services, News items and Online Hymnal (words only)
(click here for iPhone and iPad editions)

---
Please Pray for Syria
Our Missionary Evening with visitors from Syria (February 2014)
was a great encouragement and challenge for all who attended
---


Speakers (L to R): Mark Dever, John MacArthur, Iain Murray, Jonathan Catherwood
- - -
Joan Bakewell Interviews Dr. Martyn Lloyd Jones
A YouTube video uploaded by the MLJ Trust with kind permission from Dame Joan Bakewell
---
---
---
---
---
On Tuesday 1st December 2015 at 7.30 pm
we had an update on the work of the
Zambesi Mission from Mike Berry
Mike emphasised the work of Myles and Ruth MacBean, and others,
who are using their skill to help develop the church in Malawi and northern Mozambique .
Please see if God would have you support this exciting work in prayer, giving or some other way.
In the second half of his presentation Mike spoke from Philippians 1v3-11 & 2v19-29
about Partnership in the Gospel.
What is partnership?
1—It is prayerful - the Philippians were praying for Paul and he was praying for them.
2—It is personal - Paul knew all about them through Epaphroditus (their messenger).
3—It is practical - only the Philippians sent a messenger to Paul to help.

--- Click below for more information ---




We send our greetings to Tom Jardine who introduced us to the mission.
- - -
On Tuesday 3rd November 2015
John Matiza came to speak to us about Zimbabwe and his work there.
John and Ketani will be in our prayers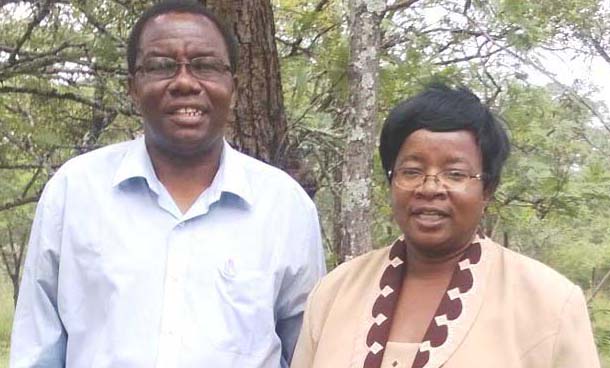 John works with Operation Mobilisation (O.M.) in Zimbabwe,
inspiring and training Church Leaders in evangelism, both within
Zimbabwe and beyond. His wife, Ketani works with Smile International.
- - -
Our Church Anniversary Weekend 2015 was a very special time:
Saturday evening - 3rd October
started at 5.30 pm with Buffet Meal (thank you, ladies)
Nature's Magic Moments (Part 2)
Professional presentation by Wildlife Photographer John Combes




On Sunday morning and evening - 4th October
we much appreciated the ministry of
John Balchin
Former Pastor of Above Bar Church, Southampton
- - -
MISSIONARY PRAYER MEETING
Tuesday 2nd June 2015
Paul Tanner gave an excellent presentation and plenty of:



FROM BOTSWANA
and their work with Flying Mission (FM) and SIM
- - -
We thank Stephen Gillham
for his series of Bible Studies on
The final Words of Jesus upon the Cross
Tuesday evenings in January 2015

---
2015 Christian Camps in Dorset(41st year)
Senior and Intermediate Camps : Last week in July
Junior Camp : First week of August



Please pray for the children and young people, including our own, who went to these camps
and for Ian & Sally Carr who have taken over responsibility for them
from Stephen & Jean Gillham

---
We had a wonderful weekend for our 80th Church Annniversary (1934 - 2014):

On Saturday 27th September 2014 a buffet meal (always a treat)
was followed by music and ministry from
Peter and Mary Reynolds
We welcomed Peter and Mary back for the weekend (their last visit was in 2008)
and they delighted us again with their singing and the encouraging, and challenging, messages from Peter.
Peter is the Pastor of Ty-Isaf Baptist Church near Risca - you must visit if in the area.
Peter and Mary both trained at the Welsh College of Music and Drama, Cardiff, and have
performed as guest soloists with many of the choirs of the South Wales valleys.
They have also competed and won prizes in many Eisteddfords, including the National Eisteddfod of Wales.
They have travelled extensively throughout England and Wales witnessing for the Lord in song.

We also had a visit from the Bournemouth Daily Echo on the Friday before the weekend:
Coverage in the Saturday 27th Bournemouth Daily Echo HERE
Purchase photos from Echo HERE - try a search using date or '3283402'
- - -
Tom Hamblin led our services on Sunday 7th September 2014
You might be interested in the following link regarding Aliou Camara
and persecuted churches in Guinea, Africa - please pray for them
BEFORE & AFTER PICTURES OF CHURCHES IN GUINEA
- - -
On Tuesday evening (20th May 2014) Tom Jardine
updated us on the work of the Zambesi Mission
--- Click below if you missed it ---



- - -
Easter 2014
Here are the links we provided with our Easter invitation:
Click here for video presentations from the Garden Tomb
and
Click here for more videos on Jerusalem.com
- - -
Click the picture to keep us up to date with the
MISSIONARY AVIATION FELLOWSHIP (MAF)
Our last church update was from Andrew Skinner (November 2013)


OUR 2013 CHURCH ANNIVERSARY 12th & 13th October
This was a most blessed and challenging weekend.
Our guest speaker, Mike Mellor left us with no excuses for not declaring the good news of Jesus Christ to those we come in contact with day by day. He encouraged us to reach out with that wonderful message with great confidence in our one and only Saviour.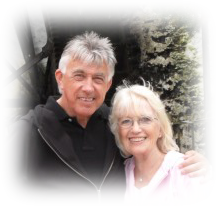 Mike and wife Gwen

On Saturday evening we had the additional blessing of Holtwood Mission Band who were concerned not to provide an 'entertainment' but to join with us and assist our worship for the evening, which they did admirably.



Thank you to Mike and the Holtwood Mission Band and to all those who prepared food and did the washing up afterwards, for making the weekend so special - to the Glory of God.
- - -
The VBS (Holiday Bible Club) Reunion
was a great success (June 2013)
- - -
Also last June, John and Eileen Cossins brought us up to date with
the latest news from Hebron Hostel - visit their web site HERE
---
Finding the Real Jesus
Geoff Buttler
Kathy Butler's book compiled from her late husbands sermons
is being offered at a reduced price.
Please click here for further details about the book
---
If you missed the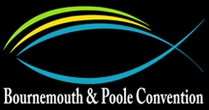 Click here for CD/DVD/MP3 order form
---


Soldiers' and Airmen's Scripture Readers Association (SASRA)
Featured on Songs of Praise (29th Dec 2013):

MEG ATKINSON MBE
Meg Atkinson MBE works for SASRA at RAF Brize Norton
providing Christian support to the armed forces.
General The Lord Dannatt, former Head of the British Army says
Meg's faith in Jesus Christ "is what she's really talking about."
---
Christian Anniversaries in 2013
(this summary list was based from MatthiasMedia):
1700th anniversary of Edict of Milan (Jan/Feb 313) leading to religious toleration in Roman Empire .
450th anniversaries of:
The Heidelberg Catechism,
The 39 Articles of Religion (approved by the bishops on 4th Feb 1563)
and first edition of Foxe's Book of Martyrs.
300th anniversary of birth of Daniel Rowlands.
200th anniversaries of birth of David Livingstone (the famous missionary and explorer - born 19 March) and
Robert Murray M'Cheyne (the Scottish pastor whose Bible-reading plan is still being used today).
50th anniversary of death of C.S.Lewis and of Martin Luther King's "I have a Dream" speech.
---

---
We had a wonderful Church Aniversary Weekend (28th/29th Sept 2012)
with Peter Jackson
(Audio CDs available)
Peter also has a new DVD: "Heaven in Sight" and various CDs of his music
Available at the Keynote Ministries Shop

---
Myra's Wells
Eddie Martin kindly came to speak to us on Tuesday 1st May 2012
He told us about Myra's Wells
A visit to the web site (click here) is highly recommended

---
Finding the Real Jesus
Geoff Buttler
Kathy Butler's book compiled from her late husbands sermons
is being offered at a reduced price.
Please click here for further details about the book
---
Hebron Hostel Newletter No 38
It includes this photograph and explanation. Sylvia Marshall was a dear friend of our church:


---
---
Poetry with a message:
A Harvest Poem
Donkey
The Lost Sheep
To Ana, Good - Bye

---
---